Hey folks, some cool stuff's on its way from me for sure. One of the cool things already here? I got to play Lex Luthor in one of ScrewAttack's very own Death Battles! For those of you who know of him, Chuck Huber is in it too as Irod Bad! Some of the mixing got a little wacky, not sure if it was something on my end, but I still feel like this was one of the best Death Battles I've ever seen as a fan and I was honored to be a part of it.

That's it for now. As always, thanks for listening.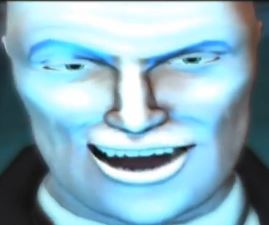 PS, if you missed it, Arc Infinitum's second episode released, and you definitely want to be on that hype train before it drives into spa-- flies into... trains don't fl-- Watch the video!